UTM: ETM series (Dual Space) computer control electromechanical universal testing machine is designed and manufactured according to ASTM, ISO, DIN etc standards. It is computer-controlled precision testing machine, suitable for wide range of material for tension, compression, bending, shearing test etc. It has high stability as well as high precision, equipped with PC system & printer for graph, test result display, printing & data processing. Complete with modulus for metal, spring, textile, rubber, plastic and other material testing. It is widely used in many fields such as industry factories, mineral enterprise and high schools.
Video Extensometer: ONE series optical extensometers demonstrate state-of-the-art digital correlation technology. All ONE measuring systems deliver accurate and precise strain measurement readings.
Ease-of-use and numerous industry-leading software features make ONE an excellent choice for many applications, including tensile, compressive, bending, shear, torsional and fatigue testing. All this on a wide range of test frames, from the small-scale single-column machines to the largest, four-column UTMs.
Any set of two standard ONE optical extensometers can be converted into a 3D system using the dual mode and the 3D DIC software module.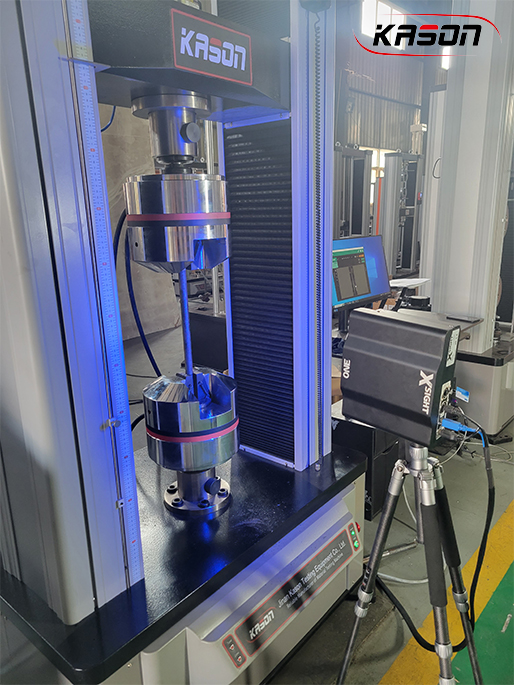 Whatsapp: +86 17860598665
Email: admin@jnkason.com